Blog
Thank You, Skylight: "Here's How This Startup Solved Social Distancing For Mom"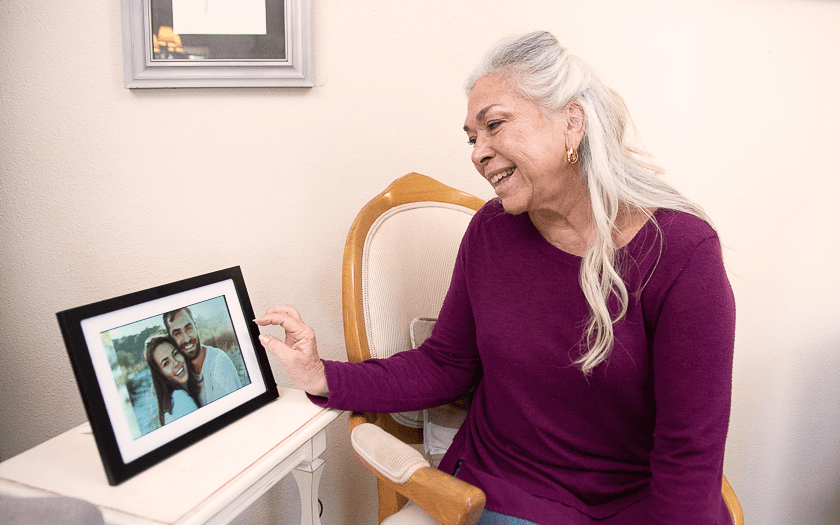 Are you feeling guilty about staying away from mom during this time of isolation? It can be really tough to be apart, knowing that all mom wants to do is stay connected with her loved ones. Luckily, this startup solved the "social distancing" problem for hundreds of families.
Skylight Frame began their journey in 2014, when a couple of friends bonded over a common problem: living far away from their families and homes. They were eager to create a device that made it effortless to share special photos with loved ones across the world by connecting the digital and non-digital worlds.
The result? Skylight Frame.
Skylight Frame is a touch-screen photo frame that the whole family can send photos to. It's super easy to use – you just email a photo to the frame and it appears in seconds!
Skylight Frame is great for connecting friends, family, and loved ones from all over the world in just seconds. With 8,000 photos worth of storage, you can send mom all the photos of the grandkids she wants – she'll feel like they're right there with her!
Thousands of families are loving it:
"Great product for my 93-year-old mother who is on lockdown. She is able to see pictures of kids, grandkids and feels a little less isolated and disconnected from her family!"

"Cannot recommend Skylight Frame enough during this time of social distancing! We sent one to both our moms and it brings them so much joy every day to look at the photos we send them 😍"
With a mission of helping loved ones stay connected, Skylight makes it easy for friends and families to share their stories. Whether you want to help mom feel less lonely during this time of isolation or want to surprise her with the best Mother's Day gift, Skylight Frame is the perfect solution. With all the precious memories at the touch of a finger, she'll forget the family is even apart!